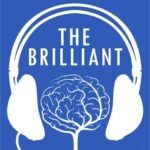 In this episode, we respond to some of the wonderful feedback, suggestions, and questions we've received from listeners – there is actually so much that we weren't able to get to all of it in this episode and will follow up on it in the next. We are asked about issues of race; discuss how we have very different backgrounds related to this issue; and end up talking about the importance of, and our frustration with, the way discussions of race are framed in North America. Bellamy addresses some feedback about how FRR was better than his current podcast, leading A! to talk about what it looks like to do meaningful projects in our context. A! responds to criticism of an essay he wrote in the past, connecting it to genocide. Finally, Bellamy escapes a dramatically read critique by filibustering.
Recorded on November 13th, 2015
Join us in conversation by email
Ticktock
0:45: Bellamy's same old intro – new one on the way for #14.
2:27: The gap of alienation didn't actually close; torpor – A!'s lack of support for B
3:10: This episode is for the People because the People speak
4:45: Response to e-mail asking us about race; Bellamy complains about local humans; A!'s piece "Non-European Anarchism; limits of North American conversations about race and the term POC; A! "put[s] it delicately"; growing up with good old-fashioned justifications for genocide.
15:00: Beginning conversations about race differently; accusation as time-management; realpolitik vs. complex conversations about race; Bellamy: honkey phallosopher; A! Gets heckled IRL for blogging; framing trumps actual discourse and ideas in most conversations.
22:06: Some friendly trash-talk from The Unterrified; Bellamy already a setting sun at age 28, alongside the ossified A!; The Brilliant is "artsy-fartsy"; How could someone doubt us!?! We are doing things!!; we are not those people, the terrible people with the terrible ideas; Bellamy went from authentic to pompous.
31:55: Benett Freeman on A!'s "Locating An Indigenous Anarchism"; A! gives his first performative reading; Geist and racial realism; genocide as lack of knowledge, death of stories.
38:55: A! gives a second dramatic reading, clearly enjoying himself; Tecumseh, well-known critic of Bellamy; Bellamy gives a near-monologue of seven minutes(!); you might say I'm a casual reifier, not a professional one; ideas as raising banners or being angry about them; A! not-so-subtly implies his perspective is more mature, nuanced than Bellamy's ardent, naïve one.
URLs
@news on episode 11
Non-European Anarchism
Locating an Indigenous Anarchism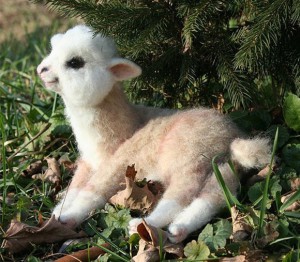 (1035)