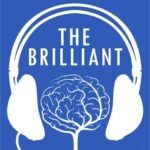 This is the first of three conversations about exclusion in the @ space. In the old days I used to say that the only interesting people in punk were the ones in bands, doing zines, putting on shows. The active punks. Today I think it is fair to say that many, if not most, of the interesting people in the anarchist space have been excluded from some anarchist body. Sometimes it looks like typical social clique bullshit. Other times like fucking purges.
This episode is the second step on a process on how to think about exclusion, how we are for and against it, how we learn and grow from it, and what is means for the anarchist space that exclusion is so central to it. In this conversation with Ben we learn about homogeneity, Portland, effectiveness vs maybe principles?, and like usual the gap between people and society.
The first step of this process, for me btw, was the workshop I did for this years BASTARD Conference. Here is the writeup of that.
This is a basic conversation that, if successful, will question a basic anarchist principle and point a way torward thinking about how to form pods of human activity in a possible, viable future. We will discuss what is social, society, and at what numerical breaks are different kinds of organizations possible and impossible. Mostly we'd like to talk about exclusion as a consequence of how this society is ordered but also how utopia planning is largely a reactionary and conservative process. We are against it.
As always email us at the brilliant email address.
(1317)